When I joined the Identity team in second quarter of 2021 they were transitioning the sign in, register and on-boarding functionality from in-house to a third party platform.
The sign and register, on-boarding journey and a members area had been designed at different stages of development over the previous few years and as a result were visually disjointed from each other.
Before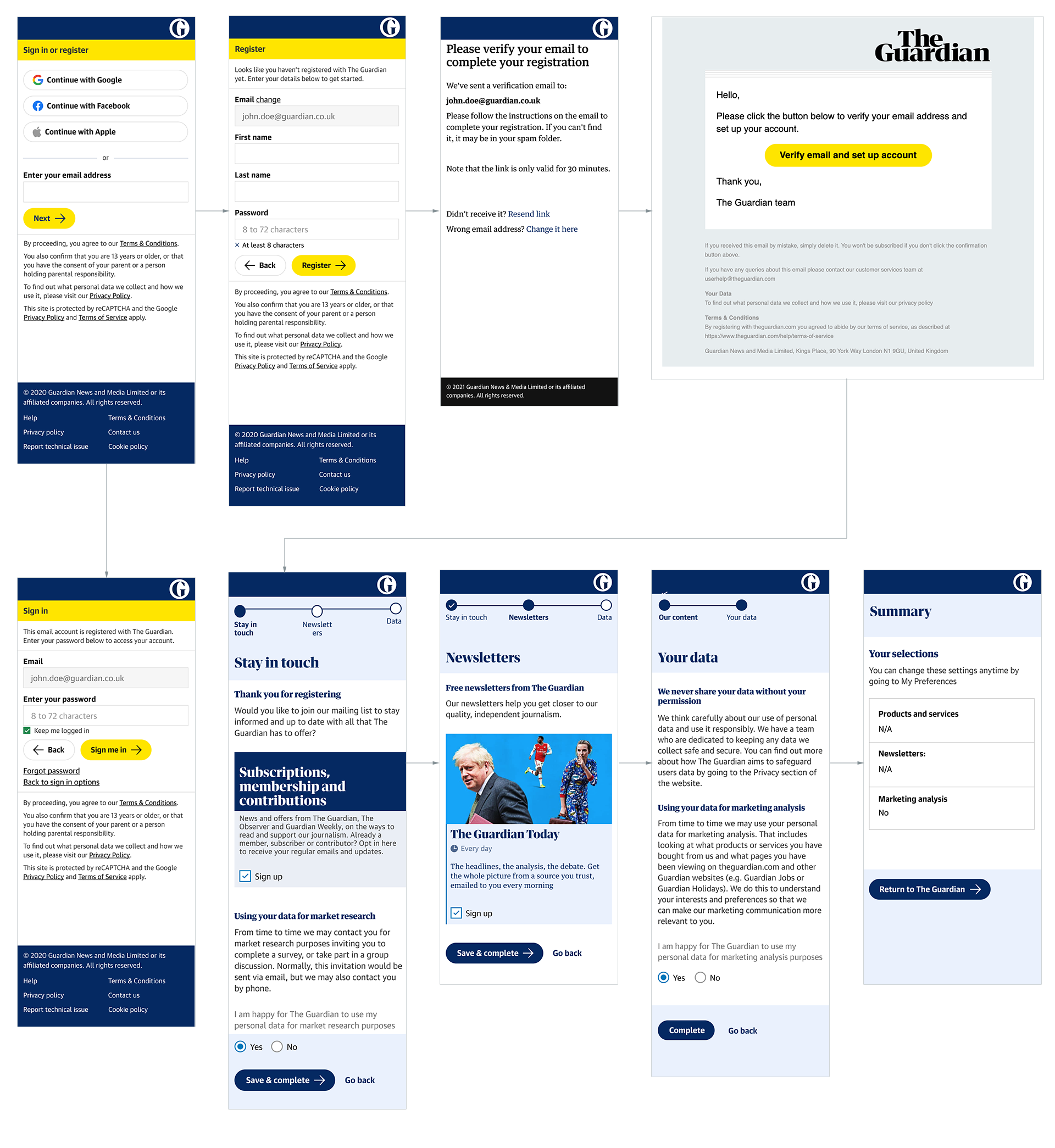 I started with an audit of these sections. Noting the differences between the pages, from headers, typography, colour palettes and iconography.
Apart from offering newsletter sign ups, the main requirement of these pages is administerial and functional.
After
By stripping back the design, keeping functionality and accessibility front and centre, whilst utilising The Guardian's comprehensive design system.
The result inspired by Jacob Neilson, is a simplified design with a consistent look and feel through the flows sign in and register, email and on-boarding.
Next steps
The design is in the process of being implemented and should be live by the end of 20221.